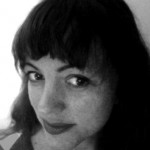 Kort
Ik ben kunsthistoricus, gespecialiseerd in 19e-eeuwse fotografie maar met brede interesse, en ik schrijf over beeldende kunst, cultuur en fotografie voor dagblad Trouw, De Groene Amsterdammer en andere publicaties. Op deze site staat een selectie van die artikelen. Daarnaast schrijf ik een proefschrift over de straatfoto's van de Parijse stadsfotograaf Charles Marville (1813-1879) voor de Rijksuniversiteit Groningen, in het voorjaar van 2015 was ik Manfred en Hanna Heiting Fellow bij het Rijksmuseum, mijn boek nav dat onderzoek, 'Le nouveau Paris: Charles Marville photographs the City Transformation' is sinds maart 2018 verkrijgbaar bij oa het Rijksmuseum.
Contact:

Twitter: @alaloupe
Iets uitgebreider
Ik woon in Amsterdam. Eerder woonde en studeerde ik 2,5 jaar in Parijs (Sorbonne, EHESS), een jaar in Weimar (ik had een promotiebeurs van het Graduiertenkolleg Mediale Historiographien) en woonde en werkte een jaar in Keulen (als wetenschappelijk medewerker van de hoogleraar geschiedenis en theorie van de fotografie, aan de Universität zu Köln). Ik ben in 1978 geboren in Kommerzijl (Groningen) en opgegroeid in Leeuwarden.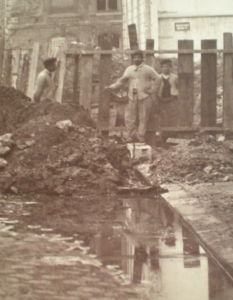 Ik heb kunstgeschiedenis gestudeerd aan de Universiteit van Amsterdam (masterdiploma cum laude) en heb ook nog een diploma van de lerarenopleiding tekenen van de Amsterdamse Hogeschool voor de Kunsten, richting audiovisueel. In mijn studententijd zat ik in de redactie van Babel (studentenmaandblad voor de faculteit Geesteswetenschappen, als redacteur en vormgever) en ik heb een half jaar fulltime bij Folia gewerkt. Als freelancer schreef ik voor De Witte Raaf, Collect, See All This, Kunstbeeld, Simulacrum, Folia, Ons Amsterdam en Spui. Mijn wetenschappelijke publicaties staan op de site academia.edu – ik schreef ondermeer mee aan de catalogus voor de Charles Marville-tentoonstelling in Washingtons National Gallery en het Metropolitan Museum in New York.
In december 2012 won ik de Prijs voor de jonge kunstkritiek met deze bespreking. Ik ben sinds kort bestuurslid van AICA Nederland.
About
I'm an arthistorian, specialized in 19th century history of photography, writing on a freelance basis on art, exhibitions and photography for the Dutch newspaper Trouw, the weekly magazine De Groene Amsterdammer and whoever else pays. In 2012 I was awarded with the Dutch prize for young art criticism, the Prijs voor de jonge kunstkritiek. I studied Art History at the University of Amsterdam, and History of Photography at Paris- Sorbonne and Lhivic (EHESS) in Paris. I was a Manfred & Hanna Heiting Fellow at the Rijksmuseum – publication march 2018 available here,  contributed to the 2013 exhibition catalog of the Charles Marville retrospective in Washington and the Metropolitan in New York, was a Scaliger Fellow at Leiden University, doctorate fellow at the Graduiertenkolleg Mediale Historiographien at the universities of Erfurt, Jena and Weimar, and Wissenschaftliche Mitarbeiterin (Assistant Professor) at the chair of History and Theory of Photography at the University of Cologne. I'm currently preparing my PhD-thesis at the Rijksuniversiteit Groningen. The use and application in archives, world exhibitions and magazines of the photographs 'Du Vieux Paris' made by Charles Marville for the City of Paris is the subject of my thesis. On academia.edu you can find my academic publications.
Contact:

Twitter: @alaloupe